Under-8 Blitz Saturday February 28th, 2015
This was a day to remember, with a weather warning in operation which brought a lot of wind but not enough rain to keep a bunch of U8s from playing soccer. Two teams having travelled from Watergrasshill and even from as far as Macroom meant that the fixture had to go ahead. With 4 full teams turning up, there was scope for 3 good matches for each team and the players were undeterred.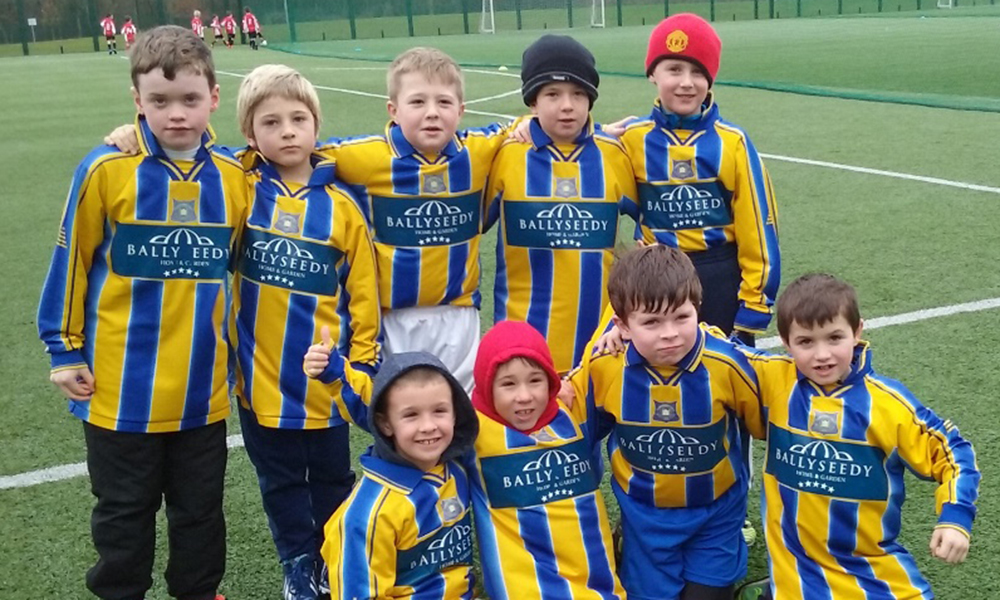 Carrig's young players did well, but against well-polished opposition, they seem to be lacking a bit of shape. With many players playing in their first blitz, Carrig's team found it difficult to cover the field effectively. Some players did not understand the role that they were playing very well, particularly in defence. This is where coaching players this age is so difficult, where coaches have to explain to them how and when to move up and down the field, rather than coach them to stay in one place all the time. Static positioning discourages active involvement and drives players this age to lose their concentration, meaning that they come in and out of their matches. At the same time, shouting from the touchline is utterly counterproductive, which is why the coaches use the interruptions in the play to discuss movement with the players, leaving them make their own decisions during the game, a skill that will turn them into little Ronaldo's in the future!