Challenge Match v Mogeely in Ballyadam Park on Sunday 12th February 2017
On what can only be described as freezing conditions our U9's had a great turn out again. Four games were played against Mogeely in testing conditions. The games were played in a great spirit, a good test for both teams.
Both teams acquitted themselves very well with some lovely football being played. The effort from the lads to try and play the ball on the ground is a credit to them. There were some superb skills on show from both sides and some spectacular goals. Also their ability to get a "Dab" in at any opportunity amazes me and is great to see!!!!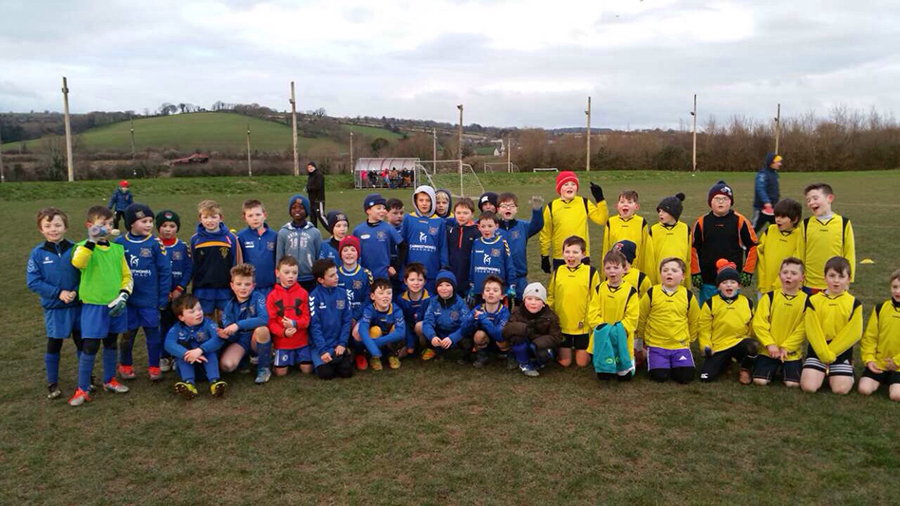 The most pleasing thing is the effort and hard work the team puts in, it really is a credit to them. They all work hard in training to be able to perform well on match days and never disappoint .Well done lads…..Carrig Abu!!!!