League v Fermoy in Fermoy on Saturday 14th April 2018
On Saturday afternoon, our u9s played their second CSL game, away to Fermoy u9s. Through these series of CSL games, and due to the size of our u9s squad, we are rotating attendance at games to allow all players (as best as possible) an equal opportunity of games, both home & away.
For this fixture, 14 of our u9s attended and all really enjoyed the experience. A series of small sided non-competitive games were again played out, in the spirit of the FAI Player Development ethos.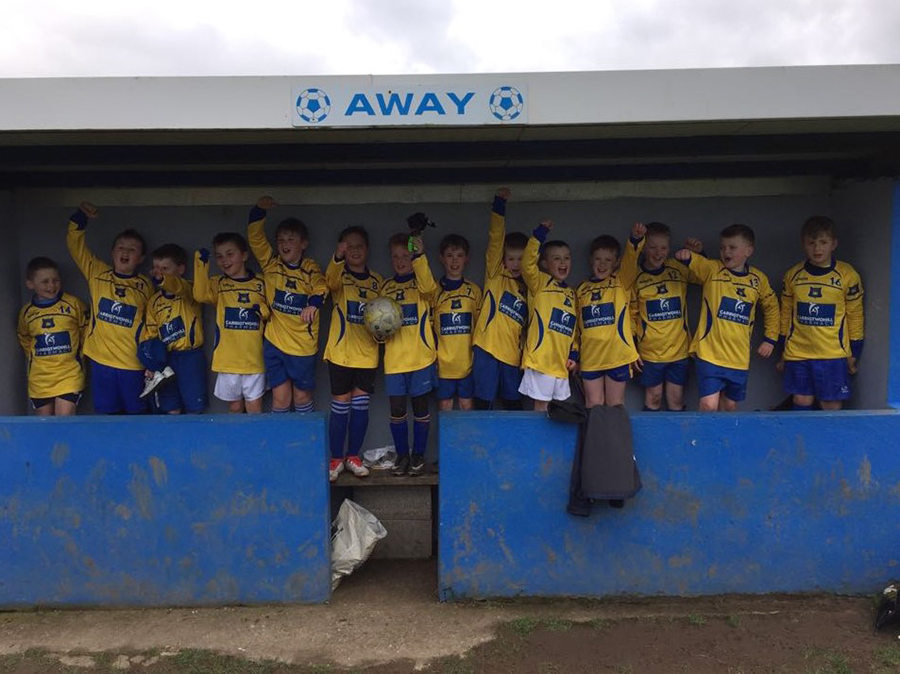 Very good general play was the overall consensus in all the games, with our u9s displaying some great skills, effort and goal keeping, as well as loads of entertaining goals!! The coaches are very pleased with the development of all the u9s players and all their commitment in training is becoming clearly evident in these series of CSL games.
A big thanks to our opponents and hosts, Fermoy FC. Their like-minded approach to these SSGs allows all the kids an opportunity to develop in a friendly and non-competitive environment.
Well done gang.