League v Carrigaline Hibernians in Ballyadam Park on Sunday 9th April 2017
The u11s played their latest league game at home to Carrigaline Hibernians on this lovely spring morning in Ballyadam Park. The early KO (10am) and Easter holidays, etc didn't help numbers. However, 12 of our u11s attended to play out 2 no. very competitive and entertaining 6v6 games.
The lads are growing in both skill and confidence with every game and the team play on show today was very encouraging. Also, the shape and field play of both our 6 aside teams was very impressive.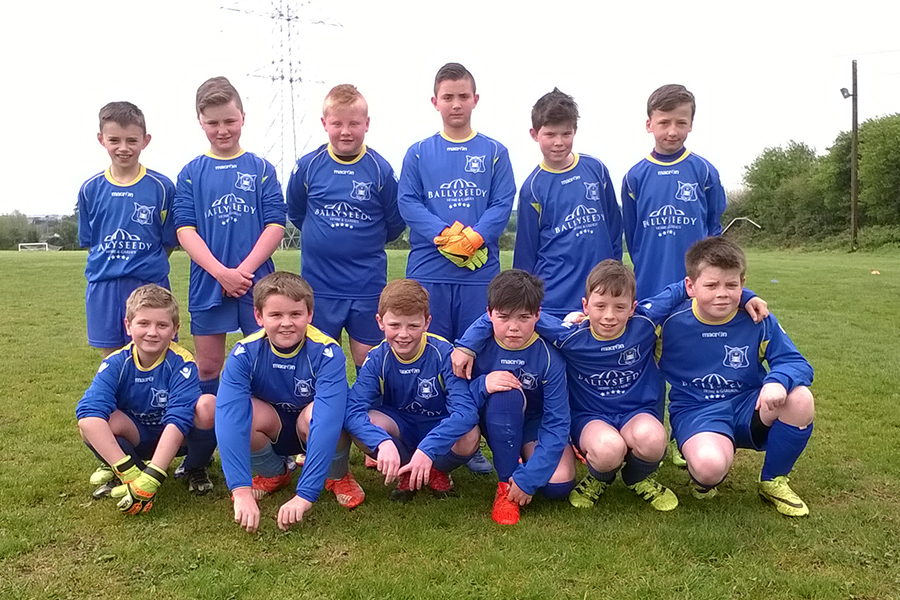 By half time, both our teams were getting stronger and playing some great football. It was generally all level at this point. Our lads continued to play good, creative and determined football into the second half and the games were tight all the ways to the end. However, playing 6 aside with no subs started to tell towards the end of the game, as tiredness started to set in, resulting in our lads just losing out by a goal at the end.
Nonetheless, our lads should be proud of their brilliant effort today as they showed great skill, effort and determination, with some great goals as well, The overall general play of both of our u11 teams today was very positive and bodes well for the rest of the games ahead.
Well done lads. You should all be very proud of the football you all played today.