Carrigtwohill United U10s prepare to play in their Coerver Blitz on Sunday November 23rd.
Also in the picture are 2 U11 players who came in support to help the U10 panel field two teams rather than just one.
Carrig's young players showed fantastic resolve as well as commendable soccer skills in their 3 matches and the general level of play was unbelievable for this age group.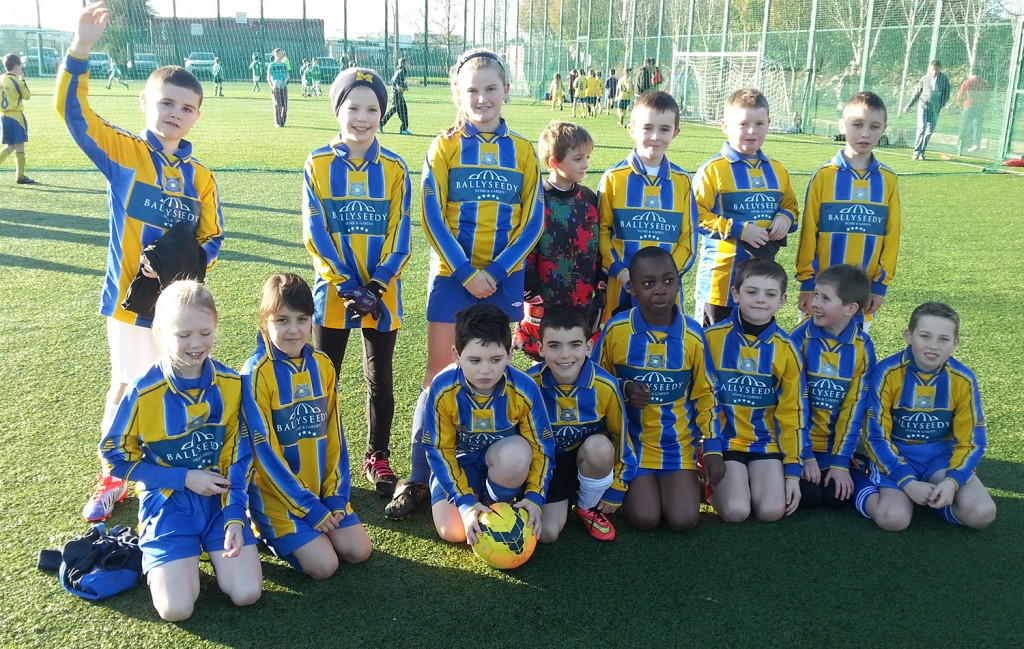 Perhaps this reflects an evolution where players in the region are starting soccer at an ealier age and therefore reach an impressive level of soccer-specific skill at an increasingly early age. If that is the case, this is good news for Ireland with the promise of a growing reservoir of players from which tomorrow's Ireland international players can emerge.