League v Leeside in Leeside Park On Sunday 6th May 2018
We made the short trip to Little Island on bank holiday Sunday morning in our latest league match. Our opponents this weekend were a very good Leeside team for our 7v7 games.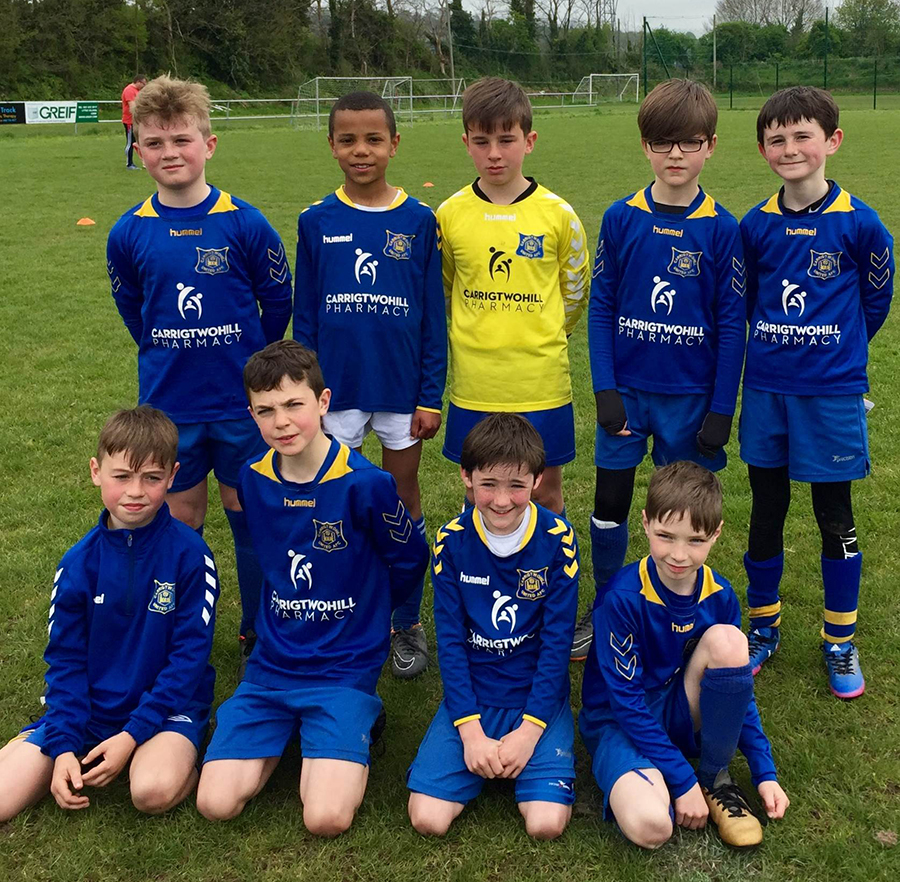 The four games played today were of a super standard by both sides. Each team were able to move the ball well around the pitch with some great players on both teams. There really was nothing to choose between the two teams. Every player today made a massive effort and the work rate was fantastic, but also to see the lads looking up and moving the ball so well was a joy to watch. Both teams scored some fantastic goals today, some great team goals that entertained the spectators. The goalkeeping today was brilliant, some absolutely outstanding saves that kept the games very exciting.
All in all it was another great display by the lads, and it shows in the players who are enjoying themselves and playing with a smile on their faces which is the most important thing for all involved. Well done again lads…Carrig Abu!!!