League Cup v Blackpool Celtic in Ballyadam Park on Sunday 20th August 2017
Carrigtwohill United 2 Blackpool Celtic 1
Scores: Peter O'Brien, Tom O'Brien.
Carrig Utd B kicked off there season with a hard fought 2-1 win over Blackpool celtic in horrible conditions on Sunday Morning. Torrential rain before and during the game made the surface very slippy and hard to get a touch on the ball. The game started scrappy with both teams struggling to get a foot on the ball but Blackpool had the better of the early chance and should of been 2-0 up after 20 minutes. Carrig started to play their football as the first half ended and some good play resulted in a corner. A great ball was whipped in by David Badge Williams and a perfectly timed run was headed home by Tom O'Brien. 1-0 to Carrig at the break.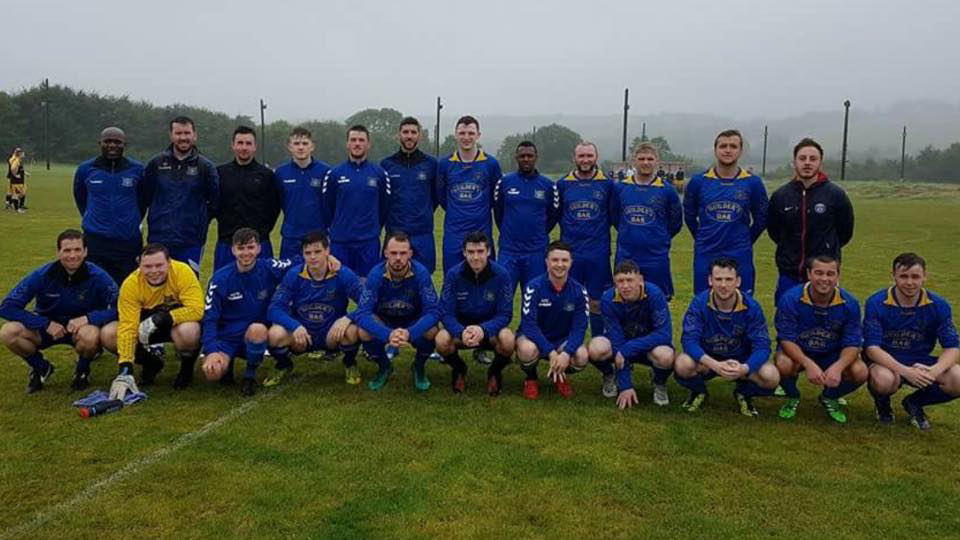 The rain continued to lash down in the 2nd half and Blackpool soon equalised, again from another corner, the ball was whipped into the front post and and a lovely glanced header was headed from a sharp angle to put the away team back on even terms. Carrig didn't have to wait too long before equalising, a Kalem Deady shot got a deflection and went out for a corner, Davy Barry this time the provider and it was poked home by Peter O'Brien. Carrig made some changes in the last 20 minutes with Darragh Murphy, Gavin Murray and Dean Salammi coming on, both teams had chances to score but Carrig hung on for a narrow 2-1 win in a very competitive game.
Player of the Match; Tom O'Brien.