League v College Corinthians A in Ballyadam Park on Monday 11th June 2017
Carrigtwohill United 1 College Corinthians A 1
Scorer – Ryan Wolfe
Second last match of the 2016/2017 season and Carrig's U12s were yet again on the tight rope to stay in Div 2. This match was an actual relegation battle as Corinthians were the only team still fighting to stay up with Carrig and unfortunately it was Carrig who needed the three points.
Our U12s started perfectly for such an occasion: looking for any opportunity to go forward without taking unnecessary risks. This was a tight game until midway through the second half great passing through the midfield from Carrig put Ryan Wolfe in the clear for a signature strike in the top corner.
It looked like Carrig might build on this but of course, Corinthians did not come to Ballyadam Park to watch the match and with minutes to go before half time, they were level again when a free kick floating into the strong wind evades everyone in the Carrig defence and found the back of the net.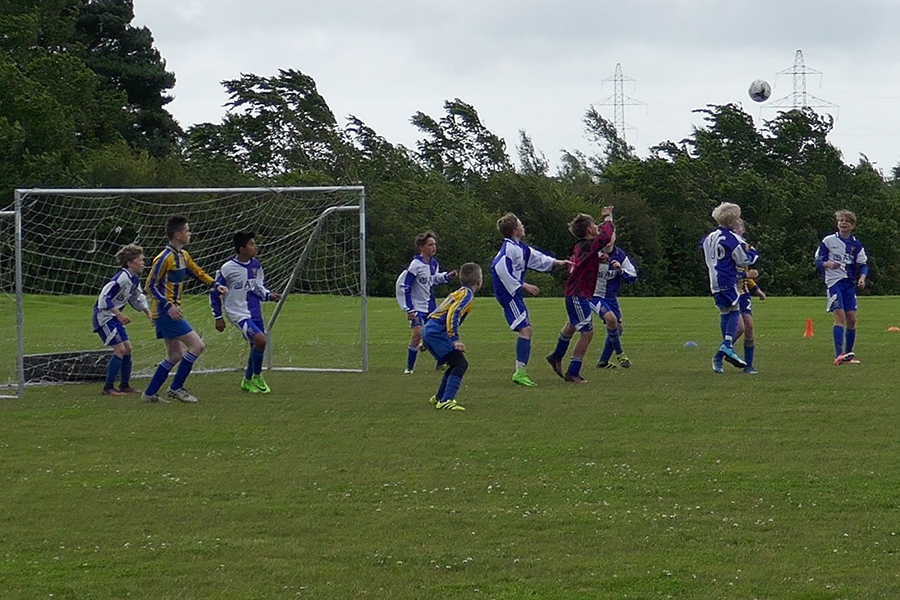 This was a small setback but Carrig went back on the attack in the second half and might have scored a number of goals but for the brilliance of Corinthians' keeper and for a bit of bad luck which saw the ball probably cross the Corinthians line for a goal, but not enough for the ref to be convinced.
Several crosses and corners delivered close calls in a second half that was dominated by Carrig but alas, the winning goal never came: the scoreline stayed at 1 all, leaving Corinthians in Division 2 and Carrig in Division 3.
For what matters though: another great performance by an improving team!
Player of the Match – Daniel Murnane