League v Strand United in Ballyanley on Sunday 13th November 2016
On this crisp November Sunday morning, the U11s traveled to Ballyanley, Inniscarra to play Strand Utd in their 6th league game of the season. Two simultaneous games of 7v7 & 8v8 were played out in sticky conditions.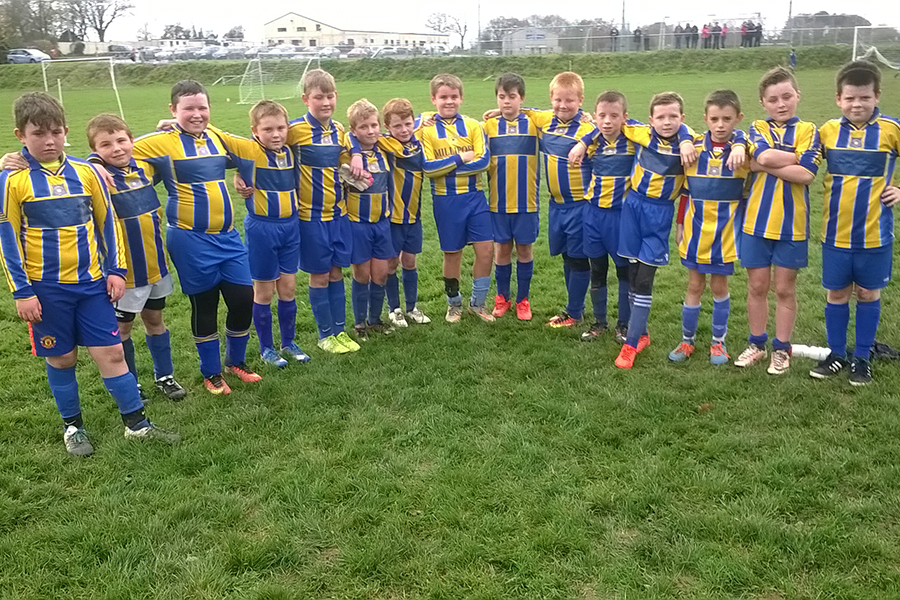 The U11s gave their all and came away with honours even after some great play. While the step up in level continues to frustrate, it is great to see all the players trying hard to improve and play the game in a very sporting manner. Some true leaders are emerging in the squad and it was great to see some very good team play developing. The hard work being put in by the players in training, is showing in the games. It all bodes well for the squad going forward into the rest of the season and more importantly, the development into U12s next year.