Carrigtwohill United u8s had a home friendly fixture against Mallow Town at the astro turf pitches on Sunday 11th. This was a real test for the boys and girls, up against strong Mallow Town teams.
The games were played in a tremendous spirit as 20 Carrigtwohill United under 8s did the Club proud. We had two teams of 9-a-side and each team played two matches each. The games were really competitive, great to see the skills from the training sessions on view and how the boys and girls were happy to swap around and play in different positions! It is hugely important at this age that all get a chance to get familiar with different positions.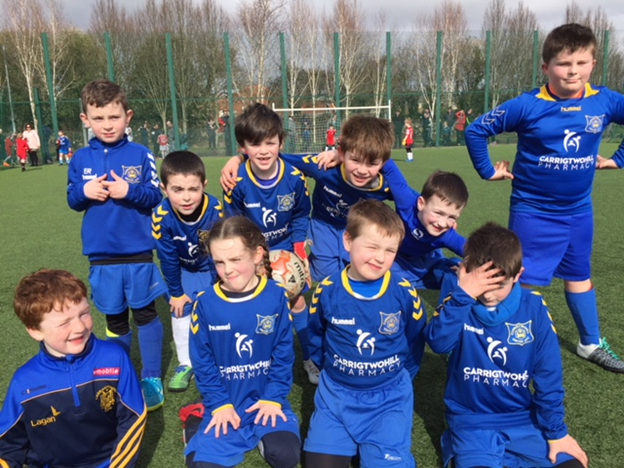 Interesting that there wasn't a lot of goals! This showed how competitive the games were and how much the teams worked really hard when losing the ball and defending their goal.
We had a fun penalty shootout to cap the day off.
The u8s will be starting a league towards the end of March with up to 10 fixtures!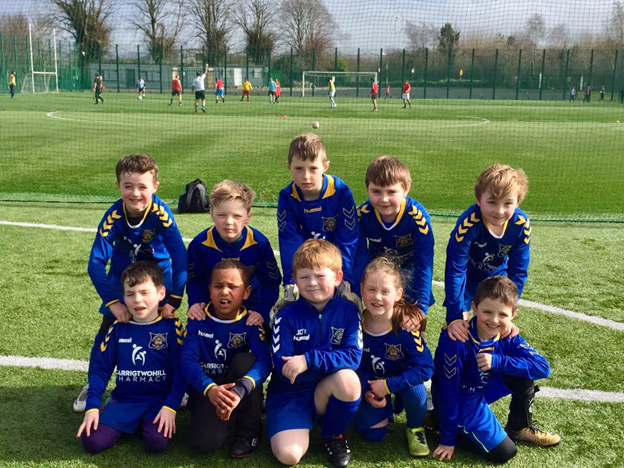 The real benefit of this day is that we practised u8 rules with the upcoming league matches in mind – such as goalkeepers either throwing or passing the ball out to their own players behind a retreat line and set pieces (players can dribble into play or pass from a sideline). When reff'ing these games we aim to let the games flow and let the kids play.
Overall a great day, a huge effort by the boys and girls and lots to look forward to in the league matches ahead with this group!
Happy Saint Patricks Day!
u8 Coaches