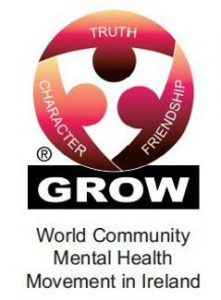 On Friday 30th December 2016 the club will host a charity event in aid of GROW.
At the Carrigtwohill Community All Weather Facility, 2 matches will be held back to back against local opposition. First Carrigtwohill United B will play Knockraha followed by Carrigtwohill United A againist St John Bosco's. All players and supporters will be asked to make a donation towards this charity.
GROW is a Mental Health Organisation which helps people who have suffered, or are suffering, from mental health problems. Members are helped to recover from all forms of mental breakdown, or indeed, to prevent such happening. GROW, founded in Australia in 1957 by former mental sufferers, has a national network of over 130 Groups in Ireland. Its principal strength is the support members give each other from their own experience in matters to do with mental health.
Friday 30th December 2016
Carrigtwohill All Weather Facility
1.30pm Carrigtwohill United B v Knockraha
3pm Carrigtwohill United A v St John Bosco's