Challenge v Corkbeg in Carrigtwohill All Weather on Sunday 11th February 2018
Our u9s played another series of small sided games against Corkbeg u9s at the All Weather facility in interesting conditions – snow to sunshine. 3 SSGs were played at the same time with all players present getting loads of game time.
These SSGs against like minded opposition means that all the players involved (both Carrigtwohill & Corkbeg) are getting a great opportunity to develop their understanding in game play, positioning and the rules of the game.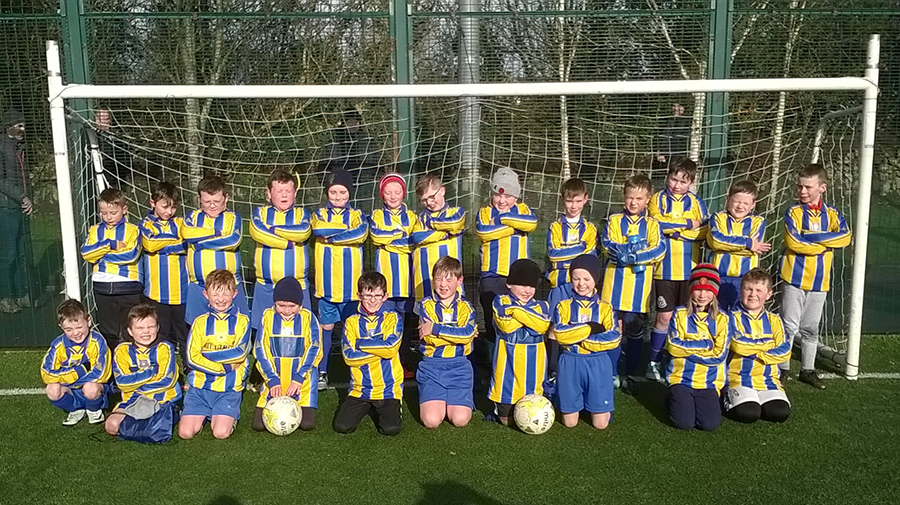 Each series of games are helping to grow the confidence of all the players and it was great to see all the skill, commitment and determination being shown by all in what were very "chilly" conditions. Our u9s are developing a good understanding of the game and all the hard work at training is paying off.
Well done to all involved today.