League v Wilton United in Pat Bowdren Park on Monday 2nd May 2018
Wilton United 3 Carrigtwohill United 0
Carrigtwohill travelled to play Wilton United on Monday evening last on a lovely evening for a football match. Wilton are challenging to win this division with leaders Kanturk and had recently picked up all three points in Ballyadam, so it was always going to be a tough assignment for the Carrigtwohill lads.
The match was a competitive entertaining match, but there was always only going to be one winner in this tie as the form team played the more clinical football. The match started with the home side piling on the pressure and they went ahead in the opening minutes. After some good work in midfield, they put in a cross from the left wing which was coolly finished to the net. However, Carrigtwohill did not lie down. James O'Shaugnessy took the ball to the end line, put in a wicked cross which the keeper pushed onto the bar, the rebound was pushed against the post by Evan Donnelly and when the rebound fell to Alex Canty from just 3 yards out, the keeper somehow managed to bundle a save.
This was to prove a decisive moment – as having come so close, yet again, the match was more or less decided from the kickout. After neat work in midfield, Wilton won a penalty which was scored to put them 2-0 up. The match was much more balanced now, with both teams creating opportunities but yet again, it was Wilton who took their opportunity, from a break down the right wing to them 3 up. Robert Adam, having another superb performance in midfield, made a penetrating run from midfield, but his cross was slightly deep and was frantically cleared by Wilton.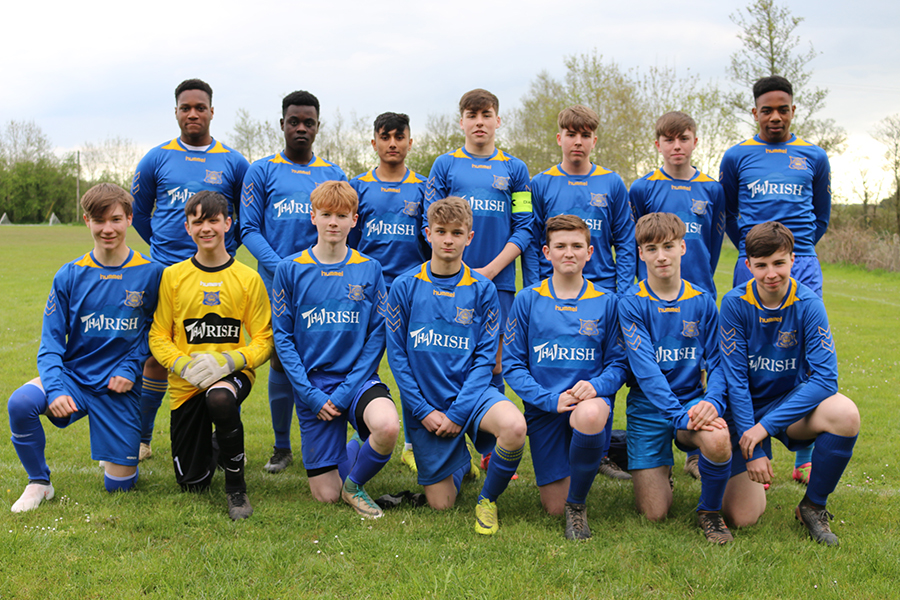 Half-time was an opportunity to make some changes. Darragh Hoare and Alex Canty moved back to make up the central defensive partnership and this had a huge influence on the shape of the game. Carrigtwohill were a different team in the second half. They were more solid defensively and although Wilton continued to pressure the defence they were unable to create the clear-cut chances they had earlier with both players having a decisive influence on the second half. Unfortunately for the visitors, the emphasis on defence meant that it was more difficult to create goal opportunities. Rob shaved the crossbar with a long range effort, Ben Kearney came agonisingly close and Anesh Swani was a constant threat on the right wing but they were unable to find the net.
In truth, it was a difficult away tie against a form team which punished mistakes in the first half and were clinical with the chances that they created. Carrigtwohill will look to build on the fight they displayed and learn to grow into matches like these.
Player of the Match; Robert Adam