League v Corinthians Boys A in Castletreasure on Sunday 11th March 2018
Corinthians Boys A 1 Carrigtwohill United 1
Scorer – Evan Donnelly
With winter weather still very much in force, the league fixture list was again decimated this past weekend. Luckily, this match went ahead and in fact, Carrigtwohill were treated to playing on Corinthians main pitch – which was in almost perfect condition.
After a superb performance and 3 points last time out, Carrigtwohill started this match where they had left off against Youghal. The midfield trio of James Barry, Alex Canty and Ronan Ymedi took control from the whistle and provided the launchpad for numerous attacks. This pattern continued for the entire first half but Corinthians were a tough nut to crack. Evan Donnelly finding space on the edge of the box struck a ferocious shot but was denied by a full-length dive by the keeper. Rob Adam and Ronan both came close with long range shots. Alex Canty in particular was tormenting the Corinthians back four with strong running and incisive passing but the opening goal refused to come.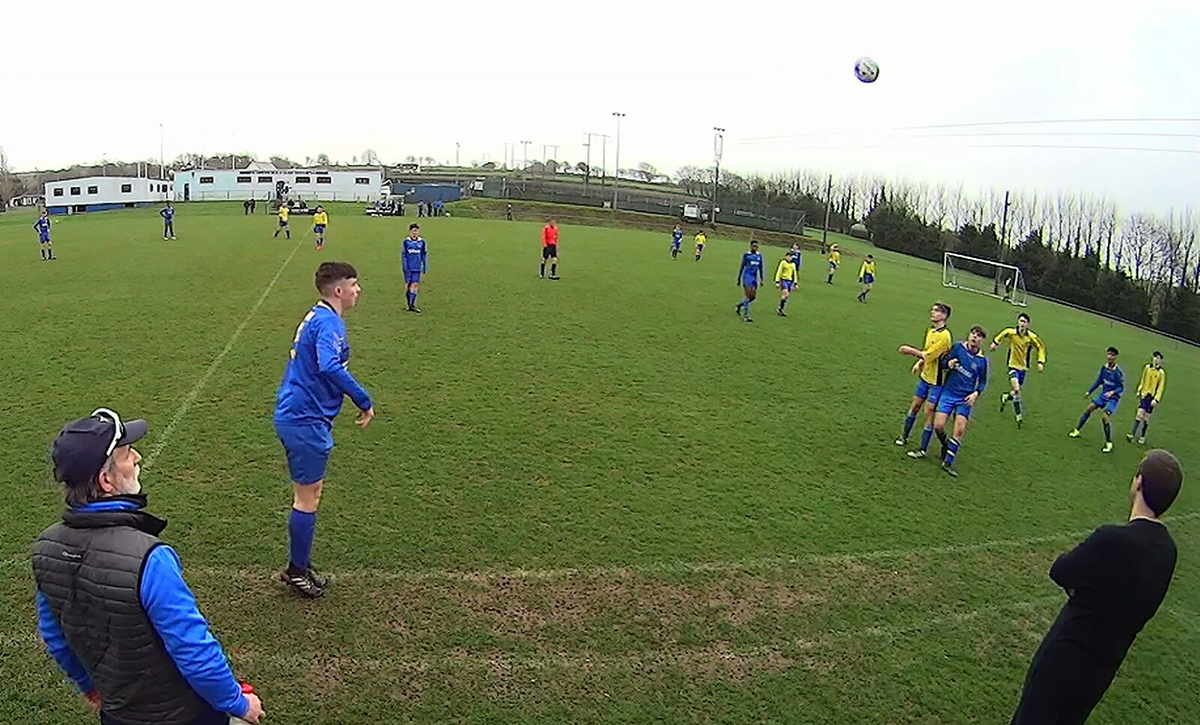 The second half was to be a much more balanced affair with both teams now pushing and the action flowing from end to end. The deadlock was finally broken by a moment of magic. Rob, now operating more centrally in midfield, laid off to Evan wide on the left wing. Taking the ball in his stride he beat two defenders before hitting a sweet strike into the top right corner of the net for a fabulous finish – a goal that topped Marcus Rashford's effort the day before.
Shortly afterwards, Carrigtwohill were in again. Rob, making a darting run from midfield was through 1v1 on the Corinthians goalkeeper only for him to make a super save at close range. As Carrigtwohill were making chances, so too were Corinthians. However, the back four were in no mood to cough up any easy chances with Adam O'Leary in particular, operating at right back and playing superbly. There were some scary moments from corners and Darren Flynn in goals had to make some good interceptions on the edge of his box but it was clear as the match was heading into the final 10 minutes that the home side were on top now.
The inevitable goal finally came when the home side created an overload on the edge of the box allowing the free man to cleverly strike the ball home. It was a fair result for the second half but Carrigtwohill went home disappointed not to capitalize on their superb first half performance.
Player of the Match; Robert Adam