League v Churchvilla in Ballyduff on Sunday 20th September 2015
Churchvilla 6 Carrigtwohill United 2
Scores – Robert Adam, Darragh Hoare.
The first away match of the season took this squad to Ballyduff to play Churchvilla on a wet, wet Sunday morning. It started to rain as the team took to the field, and never stopped. Unfortunately, it was the home team that were better prepared for the conditions and opened the scoring from the kick-off after a quick break down the left hand side and a great finish by the Churchvilla forward. Carrigtwohill found the opening 30 minutes of this game to be tough going and could not get to grips with the strong running from Churchvilla through midfield. Darragh Hoare, on the left wing did provide a good outlet creating some chances but Carrigtwohill fell three goals behind during this period.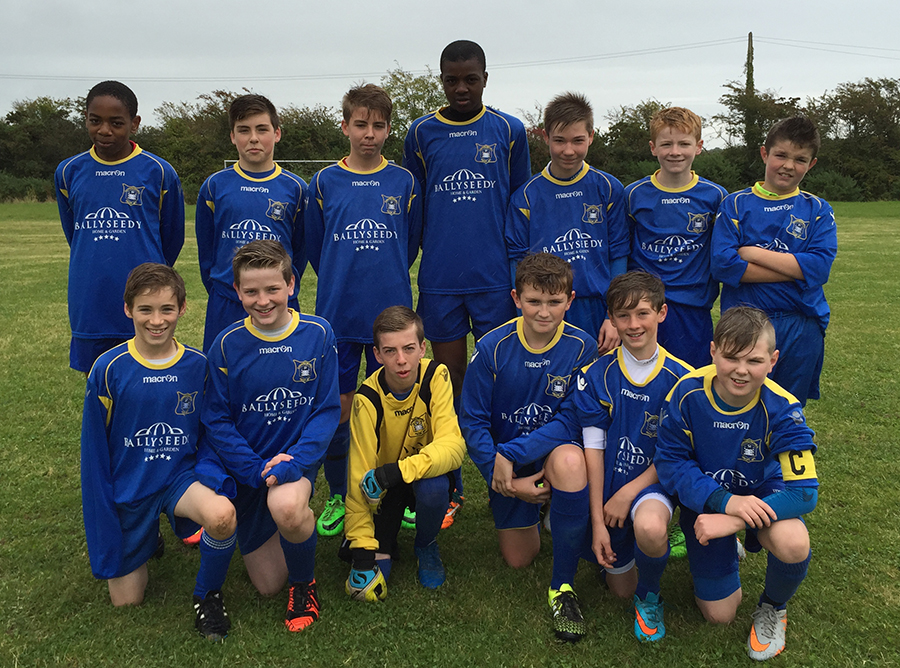 After some re-organisation, with Jamie Dunlea moving into a central role, Carrigtwohill finally began to gain some control and the remainder of this half and the entire second half was played in a very competitive fashion. Carrigtwohill first pulled a goal back through Robert Adam, then Churchvilla pushed ahead again before Darragh Hoare found the net to close the gap yet again. The match finished with end to end action and credit to both teams for the effort and application in what was appalling conditions to play a soccer match.
Ballyseedy Home & Gardens Player of the Match : Darragh Hoare.