League v Youghal United in Ballyadam Park on Sunday 21st March 2015
Carrigtwohill United 5 Youghal United 3
Scorer – Darragh Hoare 2, Adam Walsh 2, Robert Adam.
On a sunny Sunday morning, the Carrigtwohill u13's renewed their acquaintance with Youghal United. These players have been playing against each other since they were 8 years old and every game has been tight and exciting. This was to be no exception – a game full of goals and incident.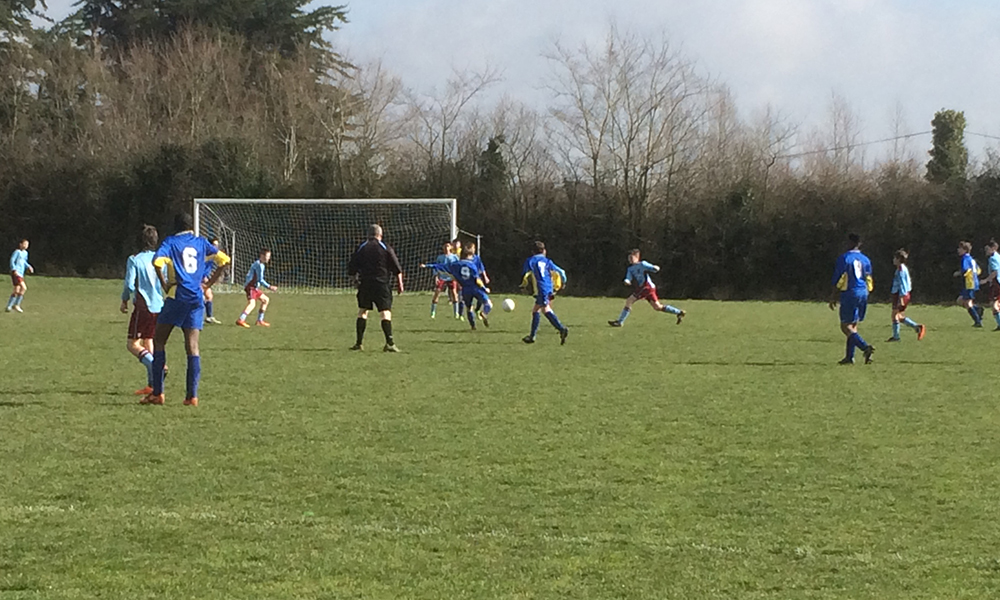 The game started at breakneck pace, with Youghal attacking at great speed up the flanks. Both our wing backs, Isaac Walsh and James O'Shaugnessy were working at full throttle in order to keep Youghal at bay. Eventually the breakthrough came when a Youghal player hammered an unstoppable shot into the top corner. This set-back did nothing to deter the Carrigtwohill boys and soon the teams were level, when Darragh Hoare, operating as the out-and-out striker, stuck the ball beyond the keeper into the bottom corner of the net. One-all after 15 minutes and this game was going to live up to expectations. Youghal went ahead again from a super strike from a free outside the box but Carrigtwohill would better even that goal.
Darragh Hoare soon had the match level again, with what can only be described as a sublime individual goal. Heavily marked, his first touch took him away from his marker, he then dribbled past two players and finished to the net with a Bergkamp-esq lob to the cheers of the Carrigtwohill supporters. Two more goals gave a score of 3-3 at halftime which underlined the exciting quality of the game although probably not telling the full story of some super performances by Abdul Rahim at center back, Ebe Imoh in midflield and Alex Canty on the right wing.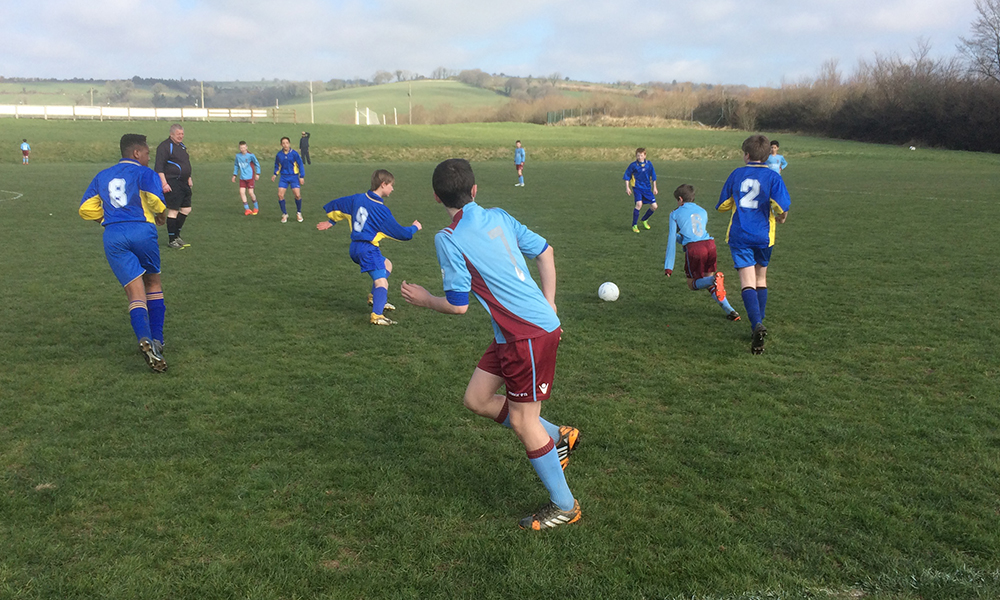 In a most impressive fashion, the Carrigtwohill boys got a much better grip on the Youghal attackers in the second half and although Youghal continued to press and make chances, our defense was solid and well marshalled, as always, by Sean deBurca. Adding to his determined goal just before half-time, Adam Walsh grabbed a second when he solo'ed up the left wing and finished past the on-coming Youghal keeper to put Carrigtwohill ahead on the scoreboard. With just ten minutes left on the clock, Alex Canty was bearing down on goal and was tripped from behind resulting in our first penalty of the season. Robert Adam, after having an influential game in midfield, stepped up to bury the ball into the top corner.
This was a very encouraging performance in all departments and after some unlucky results during the season, it was great to see the team being rewarded for the continued effort being put in. Well done.
Ballyseedy Home & Gardens Player of the Match : Darragh Hoare.