Oriel House Cup Direct Cup v Everton in Coffey's Field on Saturday 21st January 2017
Everton 0 Carrigtwohill United 3
Scores: Keelan O'Brien, Mark O'Connor 2.
This was a fine win on a heavy pitch. Carrig were on top from the start and played good football throughout against a team that had a few very good players. We created chances but were failing to take them, and with Everton's good players a goal against the run of play was always a danger. Keelan O'Brien opened the scoring in the first half after we had just missed a penalty which was gladly needed. Our heads did not drop at any stage prior to our opening goal which showed a great attitude.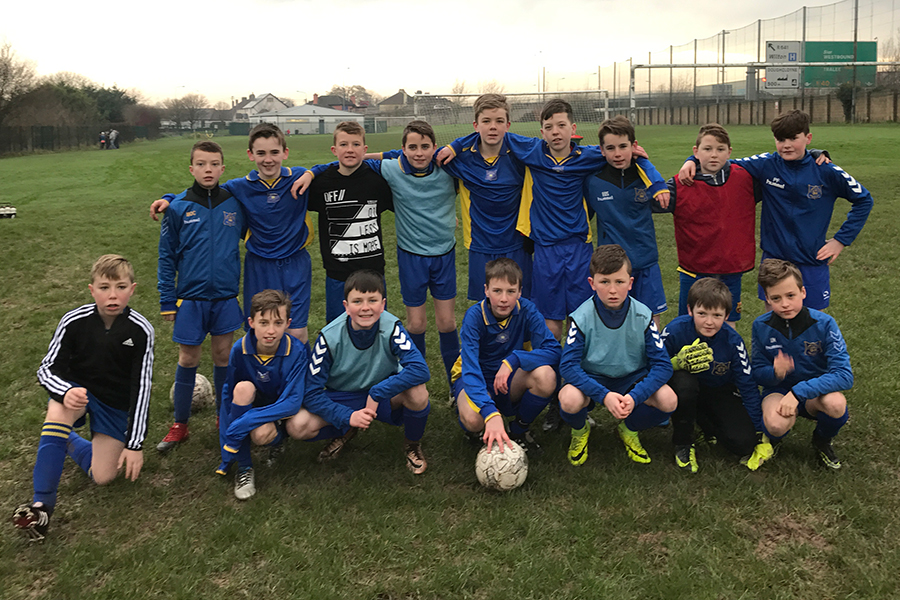 Mark O' Connor then took two fine goals and is continuing his rich vein of form recently. The back line were solid and Cameron Kenefick on goal is improving every game. Eric O'Sullivan and Keelan O' Brien worked very hard on the wings and were always available to pick up cleared balls from the defence. Captain Piaras Fitzpatrick was superb in midfield again and Eoin Holden is proving a huge asset up front with his work rate and clever play.
The most impressive bit was the 5 subs impressed and we actually were more on top after they came on. This shows we have a very good squad. Well done to Adam O' Neill and Cody Cunningham especially.
Well done lads
Player of the Match – Mark O'Connor