League v Carrigaline Hibernians in Ballea Park on Saturday 18th April 2015
Carrigaline Hibernians 3 Carrigtwohill United 0

A breezy but dry Saturday morning was the setting for our return match against Carrigaline Hibernians. The wind was to play an important part in this game as it had a hand in two of the three goals scored ! Although Carrigtwohill started against the wind, it was the away team who were exerting the most pressure. With Cian Olden orchestrating the defense and good running from both Adbul Rahim and David Joesph it did seem like the opening goal might come. The final ball seemed difficult to get right into the wind and but Carrigtwohill created several half chances.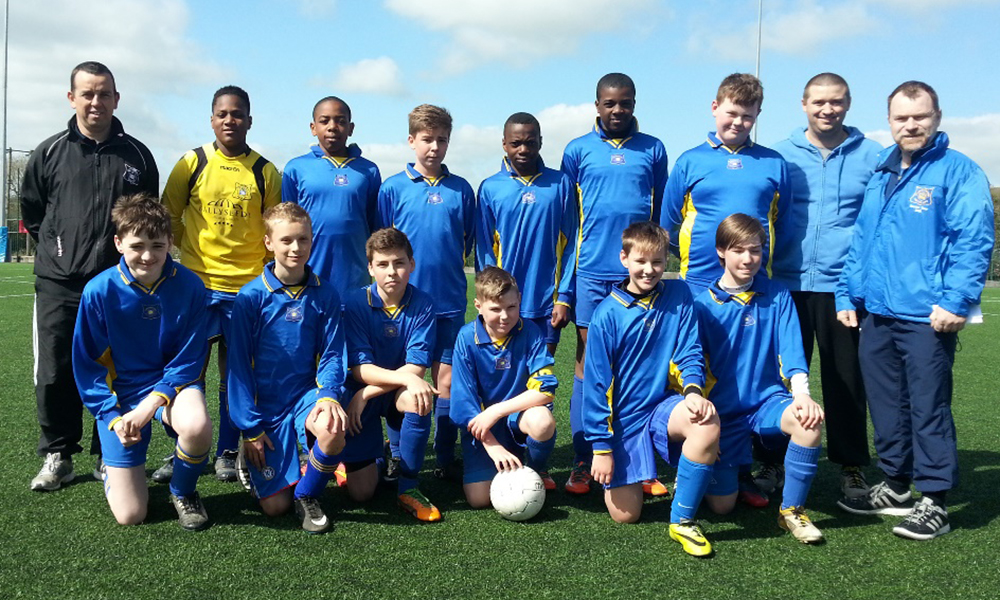 Carrigaline had good possession themselves, and were probing looking for openings. In one good passing move through midfield, they looked certain to score when their attacker found himself in behind our defence. Our star defender on the day, James O'Shaughnessy somehow managed to get across from the opposite side of the penalty box to block a certain goal. As the game moved to half time, with both teams locked, Carrigaline scored their first goal. From the edge of the box, a strong high looping wind-assisted shot found its way into the top corner of our net.
The outcome of the game was decided in the opening ten minutes in the second half when Carrigtwohill conceded two further goal, one a cross which was steered in by the wind and the second a fine team goal by Carrigaline. Rather than let this affect them, they upped their game by another 20% perhaps feeling aggrieved by being three goals down having defended very well throughout the game. Carrigtwohill dominated the final 20 minutes of the game, constantly stretching Carrigaline at the back and taking advantage of the wind to play quick ball. Good work by Alex Canty and Ronan Ymedi resulted in several chances being created the best of which fell to Robert Adam which unfortunately the keeper managed to save.
Ballyseedy Home & Gardens Player of the Match : James O'Shaughnessy.