League v Richmond in Garrandarragh on Saturday 20th March 2015
Richmond 3 Carrigtwohill United 1
Scorer – Neil Coughlan.
Given the result of the previous match between these two teams 5 months ago, where Richmond had dominated the game comprehensively, players and coaches were looking for signs of progress in this match. As was the case back in September last year, Richmond were better organised and their players seemed to win all the one on ones and its paid off for them as they went 2 nil up within the first 15 minutes following good pressure by their forwards. Both goals were scored from close range, and Dennis Ogenete in goals could do absolutely nothing. Carrig threatened very rarely in the first half, despite excellent work by a number of players, including George McCarthy on the right wing.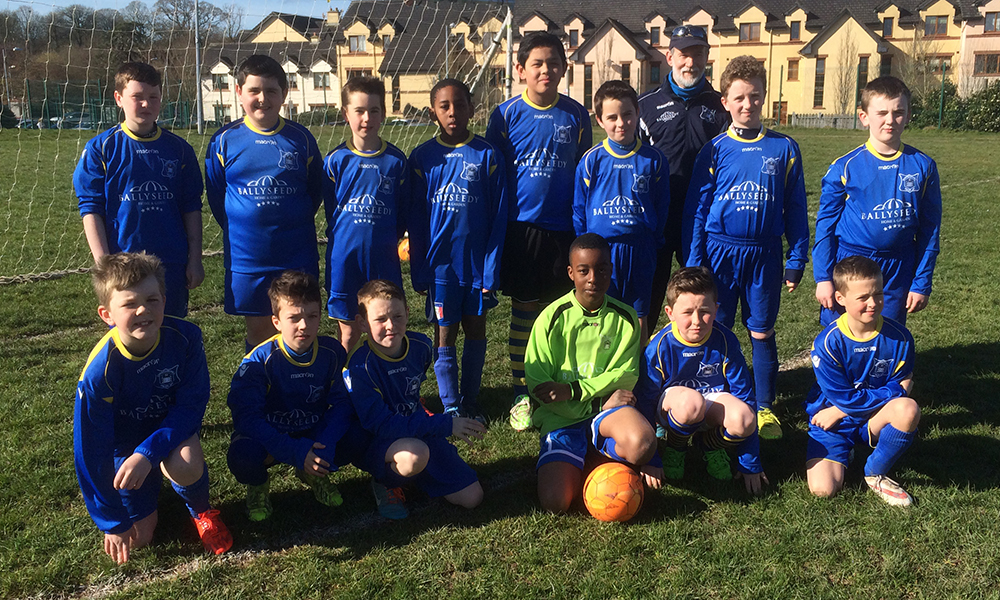 The second half brought some changes, as well as the suggestion by the coach to play the ball over the Richmond defense which had been defending very high up in the first half, leaving a big gap to play into. And so the second half was far more balanced with Carrig trying to test the Richmond defense at every occasion, but Richmond's defenders were very well organised and perfectly in place. However, the Carrig pressure would not go unrewarded as a Neil Coughlan free kick from distance found its way into the net. At 2/1 with 15 to go, it was game on, and Carrig had chances to come back, notably through Mark O'Connor who got into good positions and broke through the Richmond back line several times. Equally, Richmond hit Carrig on the counter several times, but Dennis Ogenete won every one on one he had with Richmond's forwards.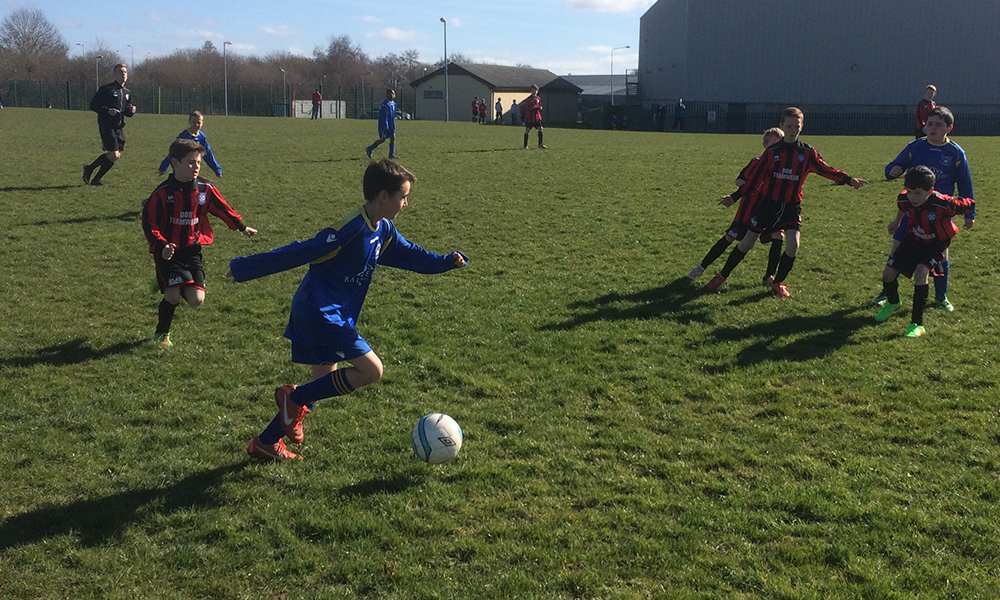 In the end though, it was a cruel deflected strike from distance which made the game safe for Richmond….Still a great experience for these young players and a very enjoyable match to watch.
Ballyseedy Home & Gardens Player of the Match : Dennis Ogenete.