League v Avondale United in Avondale Park on Saturday 21st November 2015
Another great day of soccer for Carrig's U11s as they travelled to Avondale. This was a match that was more like a rescue mission as the weather wreaked havoc with many sporting events in the region as continuous rain in the previous week led to numerous cancellations.
This fixture required a change of venue and a change of date to be played, with some added improvisation as the previous match had started late.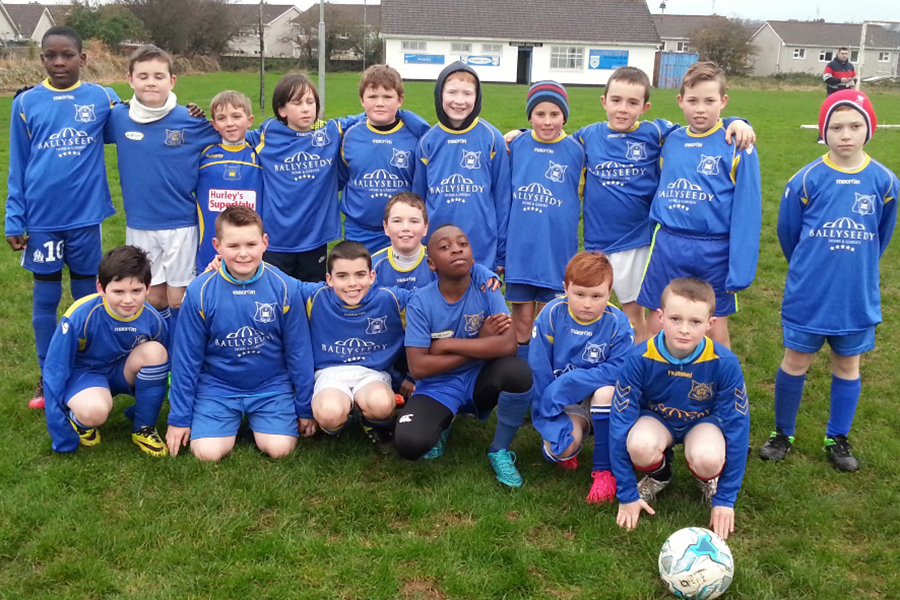 Thanks for some great improvisation by the Avondale coaches, a 9v9 match was organised for the first half an hour on an adjacent training area before the real twin 7v7 matches were played.
All in all, both "big" match and small sided games delivered a great experience for Carrig's youngsters and the standard of play was high. Definitely, Carrig were a match for their illustrious hosts and this augurs well for the rest of the season. There was much progress in evidence as the corresponding fixture in Ballyadam Park two months ago had resulted in heavy score lines against Carrig.
Not so this time and it was thumbs up for our players, as well as for their parents who managed to make it despite the last minute changes in schedule.