On Sunday 20th Sept, the U10s played their second Schoolboys League game away to Richmond at Garran Darra pitch. It was another early start, but again the players and their parents travelled in great numbers. The squad was even joined by 2 of our injured players, which shows the great togetherness of this squad.  A special thanks to Aaron & Alex.
The squad are definitely growing into these league games and played out a very exciting and high intensity game against Richmond. Although the weather conditions deteriorated badly in the second half, the gang continued to perform brilliantly in the muddy conditions – the mud probably even added to the spectacle!!  A great feast of goals was witnessed by the damp crowd in attendance, with honours even at the finish.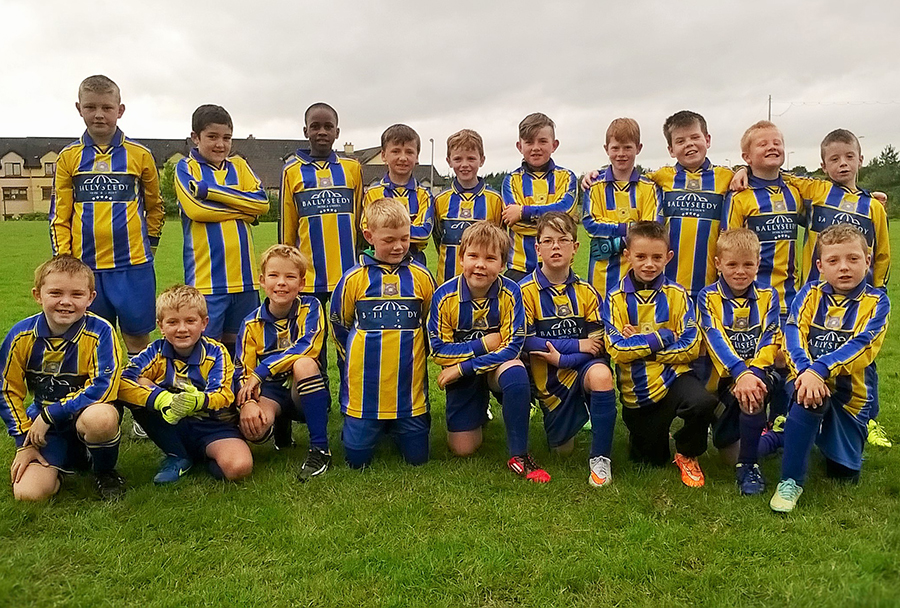 Although wet and muddy, everyone went away heartened by the skills & determination of the overall play of the squad, in this sporting match. A special thanks to our hosts, Richmond.