League v Leeside in Ballyadam Park on Sunday 1st April 2018
On a freezing Easter Sunday morning we entertained Leeside in our latest league game. We played four 7v7 games in all against a very good Leeside team. As always we had a great turn out from the lads despite all the Easter eggs waiting for them at home.
This was by far the toughest test the lads have faced but we did very well in some of the games, in the other games we competed well but had to concede to a very good side. We battled hard and tried to keep playing our football. There were lots of positives to be taken from the games, we kept on trying, stuck to our game and really kept competing right to the final whistle, there were some great performances from players trying a number of different positions and a lot to build on for the rest of the season.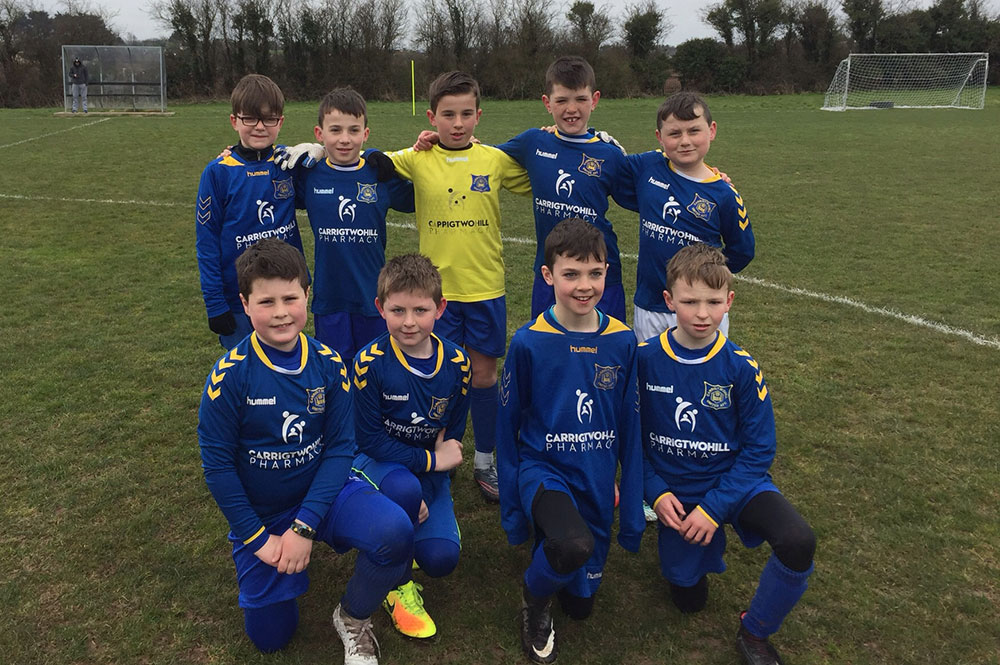 The lads had a little teamtalk at the end of the game where they discussed not only what we did well but also what we can strive to improve on in the future, they really do have a great sense of team spirit in the group and long may it continue.
Well done lads, Carrig Abu…