The club have been informed by their suppliers that there are some increases to some items in the shop.
While these changes are immediate, they may not as yet be reflected on our order form or club shop.
We are sorry for any inconvenience caused. The changes are as follows.
These are the changes.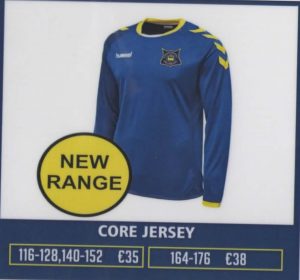 This Jersey was €35: NEW PRICE €37 SIZE 116-128,140-152. SIZE 164-176 €40 SMALL SIZE €42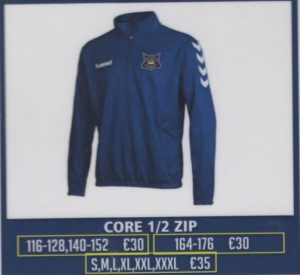 Size:116-128,140-152 New price:€32 Size:164-176:€32 Size small, large:€38
Size:116,128,140,152 New price:€32 Size:164-176, S,M,L, New price:€38
Size:116-128 New price:€32 Size 140-152, New price:€37 Size: S,M,L, New price:€40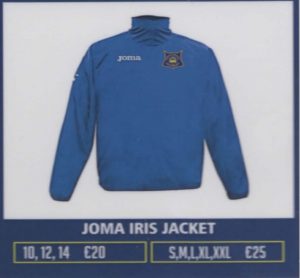 Size:10,12,14 New price:€22 Size: S,M,L, New Price:€27
Size: BOYS- LARGE BOYS- MENS: NEW PRICE:€8
SIZE: BOYS- LARGE BOYS- MENS: NEW PRICE:€8
Size: 10,12,14 New price:€27 Size: S,M,L,: New price:€27
Size: 116-128, 140-152, New price:€27 Size: 164-176 New price:€30 Size: S,M,L, New price:€32